Traveling to Canada and Toronto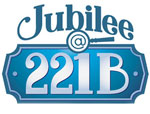 Canada has three levels of government: federal, provincial and municipal. With respect to our conference, these are Canada, Ontario and Toronto. As usual, the best information about what you need to know for a smooth trip to Toronto is found in official sources. The links below provide travel information and requirements, including COVID-19, from official Canadian sources. If there seems to be a conflict between websites, take the highest level as correct.
Revisit these links periodically as official information may change.
Canadian government:
Canadian government:
Ontario provincial government:
Toronto city council:
Toronto Pearson International Airport: